My Profile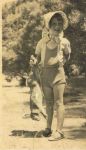 I was born and grew up just out of Christchurch in a little place called Riccarton. Well, it was a village then with lots of open paddocks and farmland surrounding the housing. Today it's almost part of the city. Growing up in the South Island gave me a rich collection of experiences and images: the snow on the mountains, the autumn colours, the north-west winds - having to push my bike home as the payoff for an express ride to school.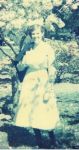 One of my most vivid memories is of walking among the blossom trees in Hagley Park. There was a gateway out of the grounds of the old nurses' home at Christchurch Hospital and as student nurses my friends and I often escaped into the haven offered by the park. Another special place was the beach at Sumner. Once three of us fell asleep lying on our towels in the sun after night duty and got so badly sunburnt that we had to report in sick. We were "meant to be responsible seniors" flatting away from the hospital at the time and I can still remember being lectured like a soldier who'd gone AWOL. The reprimand was easy to brush off, the pain of starched uniforms and hard collars on our blistered skin wasn't.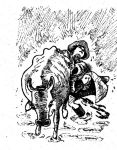 I also spent hours sitting on the rocks at Sumner watching my boyfriend surf. After we got married we shifted north to my in-laws' sheep and beef farm with its postcard beaches on the coast near Whangamata. Our three children were all born at Waihi Hospital and our daughter was three months old when we shifted to Helensville. After two years' dairy experience we bought the dairy farm here in Tapuhi.
Life on the farm with a river that flooded and three adventurous children was a great background for a budding writer. My first stories and articles were published in the New Zealand Farmer and School Journal in the late 1970s and early 1980s, but I got sidetracked into journalism. It paid more - and we were hard-up in those days. During the 1980s and 1990s most of my published work was non-fiction although I have several short stories in anthologies. I spent five years as a part-time feature writer for the local paper, then went freelance to work on commissioned histories. Running parallel with this was a passion for children's literature that started with my Playcentre training and culminated as the specialty for my master's degree in education in 2001.

That was a great year for me as a writer. My first junior novel
River Crossing
and my sixth commissioned non-fiction book
The Centenary of Whangarei Hospital
were published. Learning Media accepted four of my readers for the American market and sales of
Pounamu New Zealand Jade
, a book aimed at the tourist market, had reached 7000 and we reprinted another 5000. Then, in June the NorthTec writing course went online. Since then the course has developed into thirty papers, five of which I taught. I stopped teaching in 2013 and coordinated the programme.
My next junior novel
Shadow of the Boyd
was published by HaperCollins in 2010. This won the LIANZA Esther Glen Medal in 2011 and was shortlisted for the New Zealand Post Children's Book Awards that year.
In 2013 Scholastic asked if I'd be interested in writing one of the
Kiwis at War
series. Naturally I said yes and
1915 Wounds of War
was released in April this year as well as a new edition of
Hukerenui... in the beginning.
. I retired from NorthTec in May 2017 to concentrate on my writing. I completed the first draft of
Chasing Silver
and started a new novel
Judging is Lethal
.I have turned
River Crossing
into an ebook and plan to do the same with
Shadow of the Boyd
as soon as I get time. My latest publication is
I Had A Brother
a picture book about the death of a baby. My garden, grandchildren and volunteering at the local museum keep me busy.